INSTANT ENERGY. ANYTIME. ANYWHERE.™
ON-DEMAND ENERGY
Just 3 Oral Sprays Delivers An Energy-Drink Sized Boost To Unleash Your Boss-Level Energy.
GOES WHERE YOU GO
OnGo's pocket-size fits perfectly in gym bags, pockets, pouches, fanny packs, etc.,
MOST EFFICIENT ENERGY BOOST
One bottle contains 20 servings of 75mg caffeine, the equivalent caffeine content of 18 cans of the leading 8.4oz energy drink.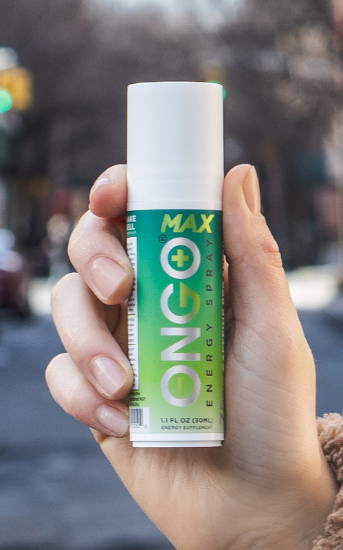 LIMITED TIME ONLY
BUY ON AMAZON
& GET $10 OFF!
OnGo Energy Max is the perfect way to get your energy boost — anytime, anywhere. Three sprays deliver similar ingredients of a typical energy drink, with 60 sprays in each bottle - That's 20 servings and a 2 week supply per bottle!
HURRY!
OUR $10 OFF AMAZON COUPON DEAL ENDS FEBRUARY 3 @ 11:59PM